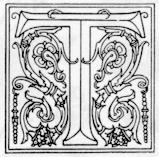 he San Geronimo Valley in suburban Marin County is about 30 miles northwest of San Francisco. In the 1920s the Valley was a vacation spot where city-dwellers from across the Bay came for hunting or fishing or just to vacation in the beautiful countryside, sunshine and good weather. San Franciscans took the ferry to Sausalito and from there came by rail through Sausalito, Mill Valley and Larkspur, then west to San Anselmo and Fairfax and finally over White's Hill. As years went by, more people eventually came and settled in the Valley as year-round residents.
The Valley is beautiful — rolling hills and grassy meadows, abundant with wildlife. Papermill Creek and Lagunitas Creek meander through Woodacre, San Geronimo, Forest Knolls and Lagunitas as they make their way toward the Pacific Ocean. During years of good winter rains the creek rises and salmon can be found spawning in the pools of the creek. Deer, raccoons, and birds of all feather vie for the plums and home-grown tomatoes that ripen in backyard gardens during the warm dry summers. Afternoon breezes coming in off the ocean make for cool nights. Native redwood, California live oak and madrone provide shade. In the Spring, the fruit trees are covered with pink blossoms and by mid-summer they are heavy-laden with plums and apples, walnuts and pears. Fireplaces and wood-burning stoves keep the houses warm and toasty on frosty winter nights when, more often than not, the thermometer drops well below freezing.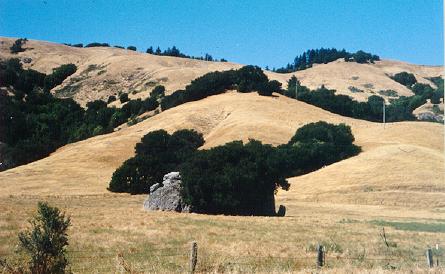 The Valley is home to people of a wide range of religious backgrounds and spiritual practice. Catholics worship at St. Cecilia's, the oldest place of worship in the Valley. It was originally founded as a mission. Its church and rectory were built in 1912 in a wooden frame building in Lagunitas. The Presbyterian Church in San Geronimo was established in the mid 1940's in an old train station and was renovated and refurbished in the mid-1990's. More recently an American Buddhist meditation retreat center that attracts people from all over the world was developed on a piece of land in Woodacre. It is called Spirit Rock after a notable landmark on the property. A pagan drumming circle practices in the Valley and has been meeting on the first Friday night each month for several years. Valley people also travel over the hill to nearby Fairfax to worship as Jehovah's Witnesses, Lutherans, Episcopalians and Seventh-Day Adventists in nearby churches. But there is no synagogue and until 1992 there was no opportunity for Jewish communal worship in the Valley.
It's hard to know when the first Jewish families came to the San Geronimo Valley, but probably a considerable number moved here in the early 1970's. By the early 1990's there were significant numbers, but since there was no gathering place –no synagogue or Jewish congregation– they met by chance. It was a surprise for someone to learn that a neighbor down the street or someone that you saw on the commuter bus was also Jewish. Or as it sometimes happened, a child would come home from school and say, "You know what Mom? Aaron from my class said that they celebrate Chanukah at their house too!" As these neighbors and classmates met and got to know one another, some would decide get together for Passover Seders or to celebrate Chanukah.
A few families formed informal chavurahs, friendship groups — meeting for Shabbats or for discussion groups from time to time. But those who wanted to attend High Holiday services or go to synagogue for Shabbats, or to send their children to religious school, had to travel a considerable distance to other communities — San Rafael, Tiburon, or Petaluma, all of them about half an hour or more away by car. Some Jews in the Valley joined these congregations, but for most the distance was too far to go regularly and the formality of the synagogues and the lifestyle of the members of these other congregations were not what they were looking for. Valley people live a different kind of life than the majority of suburban Marin County.
For the most part, Jews living in the Valley were only mildly interested in Jewish life or practice, at least as they remembered it from their childhood. They identified as cultural or secular Jews and while they might have been seeking a meaningful spiritual connection, their prior knowledge and experience with Jewish practice did not attract them to a synagogue or towards a Jewish lifestyle. Some had become disenchanted with the traditional model of Jewish synagogue life, which they saw as too hierarchical, too patriarchal, too costly, or not speaking to their spiritual needs. Many Valley Jews had hated religious school when they were growing up and wanted to have nothing to do with Judaism at all. Many, like myself, had at one time or another investigated Buddhism or other Eastern practices.
As a girl growing up in Brooklyn in the 1940s, whatever I learned about Judaism I learned in my mother's kitchen. That is not to say that all I learned about was cooking and kashruth (although I learned that also). I learned from my mother what it was to be a Jew, intellectually, emotionally and socially. My parents were members of the Conservative Flatbush Jewish Center on Church Ave. and East 5th Street; but I grew up as an illiterate, unable to read, write or understand Hebrew. Hebrew literacy was not mandatory as it was for boys since girls were not invited up to the torah at that time. Therefore Jewish texts were inaccessible to me, as they were to most girls. (It should be pointed out that most boys of my generation, while they went to Hebrew school for many years and learned to read their torah portion for their Bar Mitzvahs, did not necessarily develop a lifelong career of Jewish learning. After the ceremony and the party nearly all of them dropped out of Hebrew school and to a large extent out of Jewish life. For the most part they did not return and if they did it was not until they had children and then only if they married a Jew.)
It was only in the 1950's when I was in college and some Jewish texts were beginning to be translated that I began to learn that Judaism might have what I was seeking. The work of Martin Buber who wrote about the Jewish Hassidic mystics and about Judaism as an existential path, provided the first glimmer of light, beyond my mother's Shabbos candles.
In January 1992, I placed a notice in Ridgelines — a local cooperative newsletter serving the San Geronimo Valley. With a certain degree of chutzpah the notice that I wrote said that a Jewish congregation was forming in the Valley to celebrate Jewish holidays and Shabbats. Interested people were invited to call or come to a planning meeting, a few weeks hence. About half a dozen people called or came to the meeting. A Shabbat gathering was planned and we all asked our friends to come. The first community Shabbat celebration was held in Woodacre on Friday night, February 28, 1992. Twenty-eight adults and nine children came together to celebrate and share a traditional Shabbat meal. We said the blessings over the candles, the sweet kosher wine and freshly baked challah, and so it was that a new Jewish community came to life, fifty years after the end of World War II and 6000 miles from the Holocaust.
Some of the adult members of the Jewish Congregation of the San Geronimo Valley have had no prior Jewish involvement. Many had less than positive experiences of Judaism and Jewish education as they were growing up. As adults, they found that most synagogues –whether Reform, Orthodox or Conservative– did not meet their personal or lifestyle needs. Others spent a good part of their adult years, looking for alternatives, exploring the spiritual teachings of Eastern religions. As in many Jewish communities today many of the families are mixed marriages and many of the children are being raised as Jews in families that have one parent who is Jewish and the other who is not.
But nevertheless, the Congregation in the San Geronimo Valley is thriving. The community has grown in strength and number. We have a religious school and this year, 5758 in the Jewish calendar, we will have three Bnai Mitzvahs. We have pulled together and we have learned to read, to sing.
Shortly after we became incorporated in 1994, we learned about the Torah Scrolls that survived the Holocaust and were being repaired and maintained by the Czech Memorial Scrolls Trust in London. We wrote to the Trust at Westminster Synagogue and after some correspondence and phone calls, we were given the opportunity to acquire a Scroll on permanent loan as long as our congregation continued to exist.
Our scroll is our Tree of Life. It is our Sefer Torah that has inspired us to form our community, to read, remember and tell our stories, to give Tzedakah, to teach our children. This is the story of our Torah.
Since the destruction of the Jewish communities of Bohemia we have very little documentation of the lives people of the Jewish communities or their synagogues. This is how it may have been.
Copyright © 1998 Suzanne Sadowsky